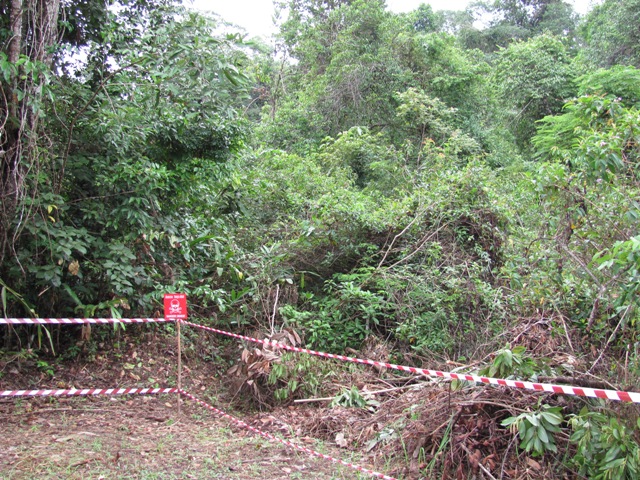 Emanuela is back from 6 weeks in Thailand, Cambodia and Laos. During this time she had the chance to visit several mine action entities (mine action centres and NGOs) interested in buying LOCOSTRA.
Due to the overall presence of very thick vegetation, the prime use of LOCOSTRA would be in area preparation by vegetation cutting.
Thanks to LOCOSTRA agility (radious of curvature < 3m, achieved by double steering system) and FAE mulcher cutting capacities (grinding up to 200mm diameter trunks), LOCOSTRA plus FAE mulcher could be efficiently employed to selectively cut the vegetation before demining takes place, avoiding big trees protected by national law. Moreover, thanks to the low cost of deploying the machine (for short distances can be driven on board) and for running the machine (fuell consumption of 14 l/h when achieving a clearing rate of 1500m2/h), vegetation removal could be done on a large scale helping saving precious time.
The Thailand Mine Action Centre expressed desire for a demonstration of LOCOSTRA effectiveness in Thailand. We would be very happy to bring the machine in South East Asia and show its capabilities, but, due to the nature of the project (R&D project ended in May 2011), we are not able to cover the cost (approx. 12000€). If any of the entitiy that would be interested in using the machine is interested in sharing the costs of the demonstration, please contact us at snailaid@gmail.com or at the phone number +39 3331655089.