gatto wrote:
Yesterday, with 3 friends (fenny, petrus and ferretz), we went to the presentation of a revolutionary machine for eolic energy exploitation: the kitegen.
This promising technology is based on the idea of using the wind where it has most of both speed and stability, great heights. A kite is taken to high heights (simulations have been performed up to 2000 m) and all the power provided by the wind for lifting the kite is transferred by means of two ropes to two alternators generating electrical power.
The most clever concept (in Italy we'd say the Columbus' egg) is the way to retrieve the kite towards the ground with almost no energy consumption, for starting again the lifting phase, where energy is again generated. have a look at the video, below
All this development and brilliant ideas gave us some inspiration that we hope you'll find on this website one day...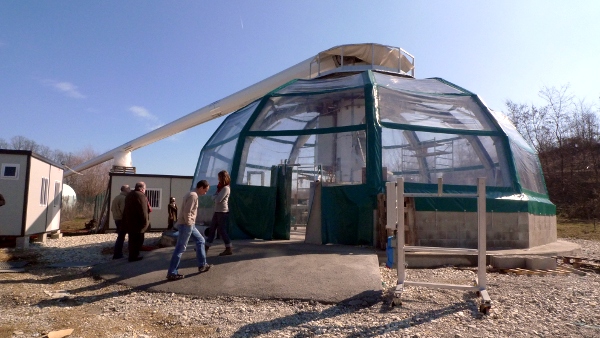 the kitegen structure durin the visit
stay tuned