Visit to NPA in Angola
|
4/13/2012
Yesterday emanuela came back from Malanje where she could visit NPA operations. As always NPA has been very supportive and we have to thank Zlatko the PM in particular.
The visit was really interesting and it was definitely the best way to start the in-field survey on non technical and technical survey practices in several countries.
Snail Aid is carrying out the survey in the context of TIRAMISU project, funded by the European Union.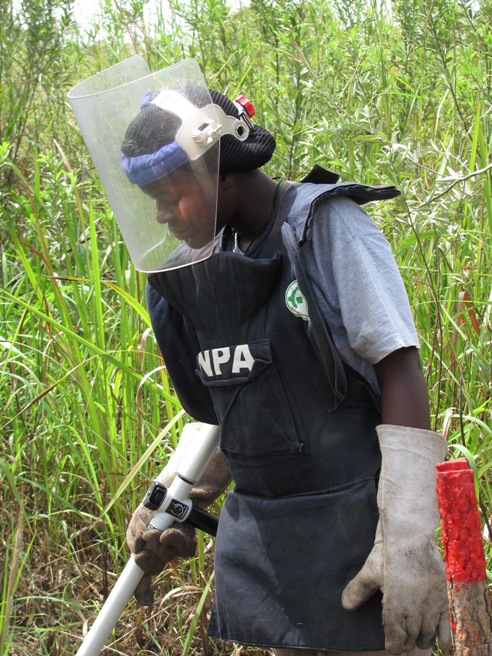 The next visit should be to MAG in Angola.