We are working at a cheap HUMANITARIAN DEMINING machine, based on a commercial TWO-WHEEL TRACTOR, the POWERTILLER, aimed at processing soft soil contaminated by anti-personnel landmines.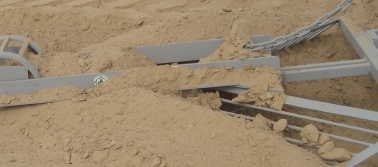 As well as all the other technologies we are working on, Disarmadillo is designed to be appropriate and locally sustainable. Components are either commercial off the shelf or can be easily manufactured in any not specialized local workshop.
To have an overview on the project and the philosophy behind it, please take a look at the video of the presentation we held at the ASEM seminar in March09, at the bottom of this page.