Ceppo wrote:
I'm near to the end of my trip.
Today we went to the Italian embassy in Amman to present test results and later on we discussed them with NPA and NCDR at the University of Jordan.
Everybody seems very happy, personally i'm as LOCOSTRA works very well!
Here is a picture taken during the last phase of test in a suspected hazardous area (an area already cleared of mines but with many missing mines) in the Jordan valley, near to the Batism site and the dead sea.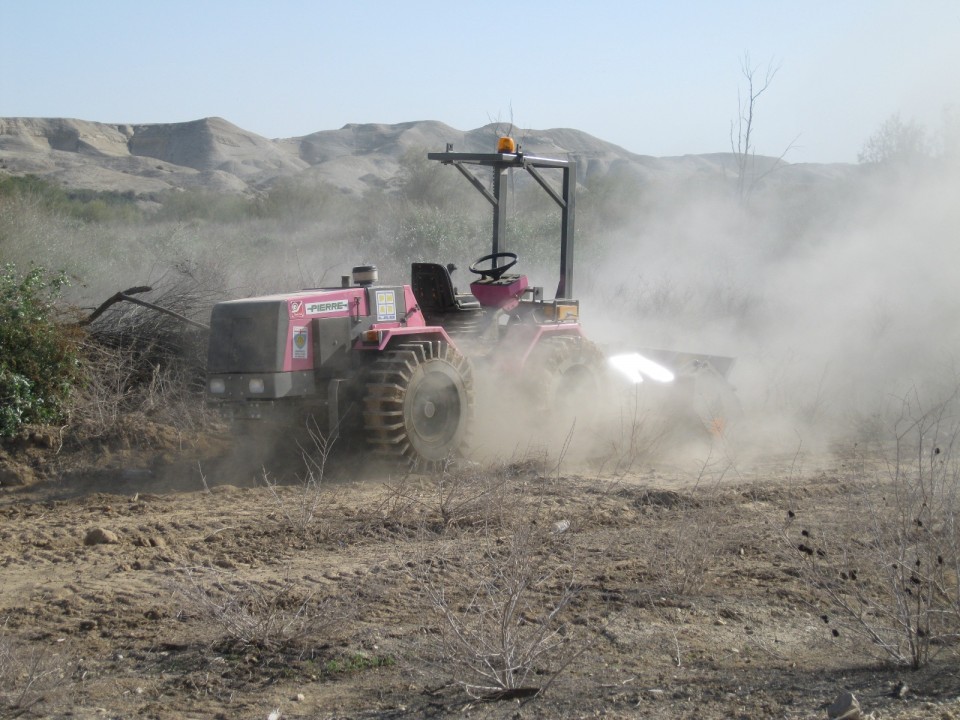 LOCOSTRA equipped with the mulcher could cut very well low, medium and heavy vegetation.
We only had one problem with an hydraulic hose, fixed in 6 hours as we could easily find a new hose in a shop in Amman.
Tomorrow some more tests with the potato digger and the large loop detector and then we change wheels for the shipment.
ciao
ceppo