yes, it's alive. cheap data acquisition
|
5/ 7/2012
|
Comments: 2
I'm proud to say that I finally found the time to put some order in the liber 1 documentation. You can find it in the project page.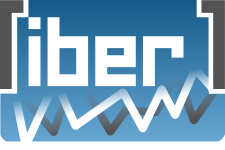 The aim of the liber 1 project is to create a versatile, compatible and cost effective data-acquisition for monitoring from different sensors in the development of other technologies (we tipically use it for temperature and pressure measurement for bio-diesel engines).
The hardware is based on the arduino platform and the code to be run on a spare PC is based on processing language and has been tested to run on both linux and windows operating systems.
The project is still under development, but both the code for arduino and for the pc are available at the project page.
Cheers
Gatto